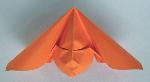 Woman. Design: Simon Andersen and Hans Dybkjær, 2008.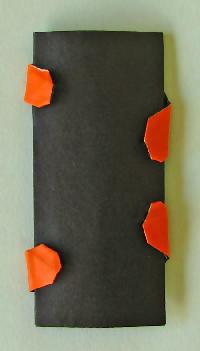 Climbing bear. Design and fold: Hans Dybkjær, 2008, after idea by Nick Robinson.
Welcome to Danish origami
Foldning.dk is the name of the Danish origami society, devoted to develop and spread origami in Denmark.
We started formally August 2010, a small group of people who love origami. Children and grown ups, men and women, young and old - we are as versatile as origami is.
You can see a short list of Danish and International sites.
Visit us
Our language may be Danish, but we are happy to get visits of anyone who understands origamese. We usually meet in Gentofte just 30 minutes by public transport from Copenhagen Central Station. You can see our scheduled meetings, and should none of these fit your plans, contact us anyway.
Contact us
Write to us at: contact @ foldning.dk.